Is your profession a Doctor or Nurse? Would you like your baby-to-be to follow in ...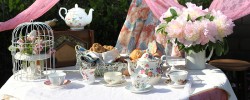 Not sure what theme to choose for your baby shower? How about something classy, sweet and even gender neutral? Want an invitation that celebrates the mom-to-be and her likes and interests. Then look no further…the tea party baby shower theme is the perfect theme for your next shower for either yourself or someone you are […]

Welcome to WordPress. This is your first post. Edit or delete it, then start blogging!