St. Patricks Day is a really festive holiday. Filled with bright shades of green, rainbows, ...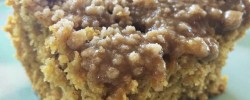 Fall is finally here, and with it comes an opportunity for festive celebrations. Maybe you have the task of hosting a baby shower this season; what better way to celebrate the coming arrival and everyone's favorite season than a pumpkin-themed shower? We took our color scheme from the pumpkins themselves- orange and green- and added […]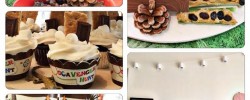 Birthday parties have been done billions of times, and themes are becoming more and more unique as the classic balloons-and-cake gets a little stale. Today, it can be tough coming up with a cool party theme that's all your own and peaks the interest of friends and family, and is still fun for your kid. […]
Are You Cut Out For Planning A Baby Shower? Are you envisioning your close friend, sister or maybe even your daughter as the new mommy to be at her baby shower? Is it the baby shower of the century? Your invited guests received the perfect invites, the venue you've chosen is perfect, the decor expresses […]

Planning a baby shower in Los Angeles? Is The baby on the way the next big movie star? This theme offers some great ideas for a Hollywood themed baby shower!