Is your profession a Doctor or Nurse? Would you like your baby-to-be to follow in ...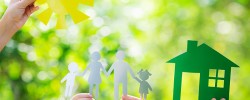 How to have an eco-friendly baby shower: Go Green Baby! We are all aware of how important it is to be environmentally responsible and many of us look for ways to incorporate 'green' issues into our everyday lives. It's no surprise then that eco-friendly baby showers are becoming very popular. If you are planning a […]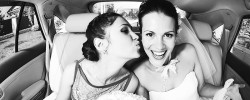 When looking for a bridesmaid's gift, you should be looking for something that will remind them of the wedding, as well as something that says 'thank you' for all of the time and effort. By following a few simple rules, you'll be on your way to providing a thoughtful gift for your bridesmaid. When should […]

Not sure what theme to choose for your baby shower? How about something classy, sweet and even gender neutral? Want an invitation that celebrates the mom-to-be and her likes and interests. Then look no further…the tea party baby shower theme is the perfect theme for your next shower for either yourself or someone you are […]

Welcome to WordPress. This is your first post. Edit or delete it, then start blogging!