The Frozen Party will go down in the event world as one of the most ...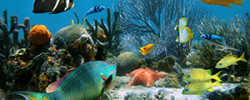 Under the Sea Baby Shower Theme Sand, surf and sun – the perfect inspiration for the perfect baby shower. Whether you are hosting a baby shower in the summer, or just want to warm up in the cold winter months, an Under the Sea baby shower theme is a perfect choice ..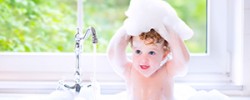 When friends and family who want to celebrate the conception of new life come together at a baby shower, games are a fantastic way to bring the party together. People who don't know each other very well can get to ..

How to have an eco-friendly baby shower: Go Green Baby! We are all aware of how important it is to be environmentally responsible and many of us look for ways to incorporate 'green' issues into our everyday lives. It's no surprise then that eco-friendly baby showers are becoming very popular. If you are planning a […]

When looking for a bridesmaid's gift, you should be looking for something that will remind them of the wedding, as well as something that says 'thank you' for all of the time and effort. By following a few simple rules, you'll be on your way to providing a thoughtful gift for your bridesmaid. When should […]